Tooling
Tool and die services make us responsive, and allow us to control schedules, and maintain top quality.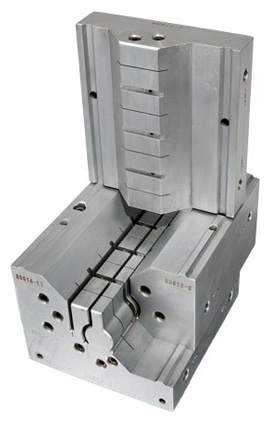 Getting a profile or tube extrusion just right takes care and expertise. That's why we encourage our customers to bring us into their project early in the process.
ACE, Absolute Custom Extrusions has access to the best tool & die resources available. The expertise to build the most sophisticated, streamlined and serviceable dies is at our fingertips. Modern electrical discharge machining (EDM) technology enhances tool quality and cost effectiveness. Whatever your design specifications, our engineers and other qualified staff members are ready to assist you in making the wisest product choice. We'll help answer your questions regarding overall effectiveness and propose viable alternatives if necessary.
Working with an experienced designer before a product is specified can help reduce pre-production and in-production costs.
Please contact your ACE sales representative at 414-332-8133 or email to discuss products and services.
Shaping the World with Plastic Extrusions for Over 35 Years