Poly Cocktail Stirrers & Drinking Straws
Custom Sizes, Packaging & Colors

Available upon request

Custom Drinking Straws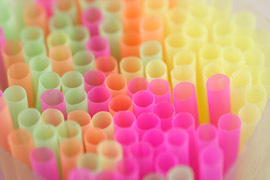 Custom color matching adds a full spectrum of choices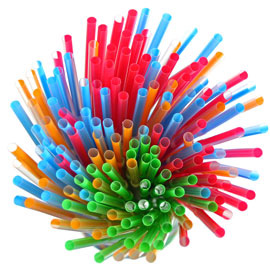 Additional uses include prototypes for design and engineering projects



No bar, cocktail lounge, restaurant, or coffee shop is complete without straws and stirrers. They are essential parts of every establishment serving drinks. Whether caffeinated or alcoholic, hot or iced, shaken or stirred, no drink is complete without a stirrer or straw. Absolute Custom Extrusions are industry-leading experts at manufacturing coffee stirrers, cocktail stirrers, and drinking straws distributed worldwide. With over 35 years of experience, our plastic extrusions such as stirrers and straws are widely used in the restaurant, beverage, and hospitality industries.
Coffee Stirrers
ACE coffee stirrers are used around the world by a large variety of food and beverage distributors. In particular, our plastic coffee stirrers are popular with coffee roasting companies, who ship our stirrers along with their coffee products to anywhere their coffee is sold. Our stirrers have been used in offices, break rooms, special events, shops, and host of other locations worldwide. At ACE, we are capable of manufacturing plastic coffee stirrers 5" in length, as well as in a variety of custom lengths and shapes.
Cocktail and Collins Stirrers
At ACE, we take great pride in our decades-long experience in manufacturing cocktail and Collins stirrers of the highest possible quality. Food and beverage distributors throughout the world have made our stirrers available to international consumers. Our plastic cocktail stirrers are available in a rainbow of colors, and popular with distributors in every country as reliable and economical accessories for any restaurant, bar, special event, or hospitality establishment. ACE's plastic stirrers are typically available in 5" lengths for cocktail stirrers and 8" lengths for Collins stirrers, as well as any custom length you may need.
Drinking Straws
ACE has been proudly producing drinking straws for well over 55 years. Food and beverage suppliers both large and small, domestic and international, distribute our full product line of custom plastic straws including milk and jumbo drinking straws. ACE's Poly drinking straws are found in almost every break room, restaurant, bar, and hospitality center around the world. Our milk straws are widely found in school cafeterias and lunch programs, a result of our streamline bidding process dedicated to helping institutions find cost-effective solutions for supplying students with a consistent and quality product. No matter how complex your need for custom drinking straws or cocktail stirrers, ACE will always deliver the highest quality solution for your establishment or event. We also offer branded options for straws, stirrers, or any type of plastic extrusion you may need.
Please see our complete list of standard cocktail stirrers and drinking straws below to include description, colors and packaging information.
We also can produce custom stirrers and straws.
Item, Color & Packaging Info
COFR-10
5" Round Coffee Stirrer (Brown)
.134" OD x .118" ID x 5" Long
Packaged 10/1,000's

10,000 Units/Case
1 Color/Case
CT5-10
5" Cocktail Stirrer (Assorted Colors)
.128" OD x .117" ID x 5" Long
Packaged 10/1,000's

10,000 Units/Case
2 Colors/Case
CT8-10
8" Collins Stirrer (Assorted Colors)
.170" OD x .160" ID x 8" Long
Packaged 10/500's

5,000 Units/Case
1 Color/Case
CT8-50
8" Collins Stirrer (White)
.170" OD x .160" ID x 8" Long
Packaged 50/500's

25,000 Units/ Case
1 Color/Case
MJ-50
5 ¾" Jumbo Milk Straw (Clear, White or Black)
.235" OD x 223" ID x 5 3/4" Long
Packaged 50/250's

12,500 Units/Case
1 Color/Case
7 3/4J-50
7 ¾" Jumbo Drinking Straw (Clear, White or Black)
.235" OD x .223" ID x 7 3/4" Long
Packaged 50/250's

12,500 Units/Case
1 Color/Case
10 3/4J-5000
10 ¾" Jumbo Drinking Straw (Black)
.235" OD x .223" ID x 10 3/4" Long
Packaged 5,000/Poly Bag

5,000 Units/Case
1 Color/Case
Serving
Commercial Food & Beverage Distributors
Display & P-O-P
Hospitality
Housewares, Appliances & Home Furnishings
Janitorial
Medical, Dental, Veterinarian, Laboratory & Pharmaceutical
Packaging
Research & Development
Sporting Goods, Hobbies, Crafts, Games & Toys
Standard Colors
Red
Green
Yellow
Blue
Orange
Purple
Black
White
Please contact your ACE sales representative at 414-332-8133 or email to discuss products and services. Or fill out the Request For Quote form below.
Shaping the World with Plastic Extrusions for Over 35 Years