Services
Design Consultation
Custom Profile Tooling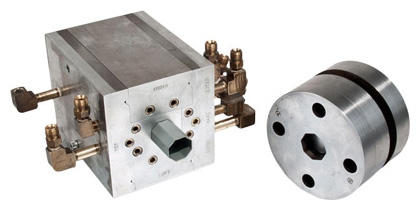 For many customers an extruded part is only a component in a larger assembly. While they may be familiar with the overall specification and design process of their product, they may not have a detailed understanding of the qualities a plastic material exhibits in production or in actual use.
That's why ACE, Absolute Custom Extrusions offers a value-added service to help customers select the best possible material from both a production and performance point of view. Our years of experience are at your service.
Services & Secondary Operations
Custom golf tube with one end rolled and reinforced metal ring & notches applied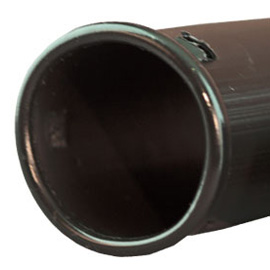 For many manufacturers, simplifying the supply chain has become a central requirement of procurement and JIT order fulfillment. Absolute Custom Extrusions recognizes the benefits of providing many options for secondary operations. The list below is a sample of the services we provide. We are flexible, creative, and always ready to consider new operations or services that can help our customers simplify their SKU and supplier count. Let us be your plastic processing resource – we are here to help with all your extrusion needs.
Services
Blanket Orders
Custom Color Matching
Custom Packaging
Design
Just In Time Shipping
Material Selection
R&D Projects
Tooling & Fabrication Tooling
Inline and Secondary Operations
Cut to Length, Coiled or Spooled
Deburring
Drilling
Heat Sealing
Labeling & UPC Application
Notching
Printing
Prototypes
Punching
Rolling
Slitting
Stamping
Two-way Adhesive Backing
Other Secondary Operations Available